Zukunft-Huber foot therapy
Neurophysiological-based 3D manual foot therapy applying the Zukunft-Huber method.
This original method of foot rehabilitation in children was developed in Germany by physiotherapist Barbara Zukunft-Huber in 1992.
The method is based on a genetically inherent motor developmental model of children of the 1st year of life, namely, the kinesiology of movements of the infant's lower limbs. In other words, therapy focuses on holistic movement patterns that relate to the physiological norms of the infant's motor development.
Physiological motor patterns are effective because they already exist in any person in the central nervous system (in the brain) and are controlled by it. Only within the framework of the infant's motor pattern of movement is it possible for both agonists and antagonists to work together, rather than a separate muscle group. Therefore, the starting position itself has a visible therapeutic effect.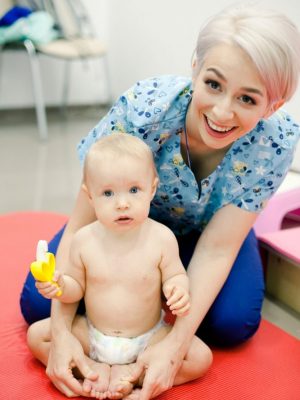 Medical conditions
congenital clubfoot
heel deformities of the feet of various etiologies
planovalgus deformities of the feet of various etiologies
equinovalgus deformities of the feet of various etiologies
varus deformities of the feet of various etiologies
equinovarus deformities of the feet of various etiologies
Mobilization is carried out in certain positions (supine, prone, on the side or sitting), when the shortened muscle structures are stretched at certain angles. As a result, the joints of the foot gain certain flexibility and postural control of the central nervous system returns to normal. After manual correction, a bandage is applied; it carefully holds the achieved correction without restricting the child in movements (fingers and heel are free from the bandage) and causing him any inconvenience! Bandages are worn until the next session of therapy.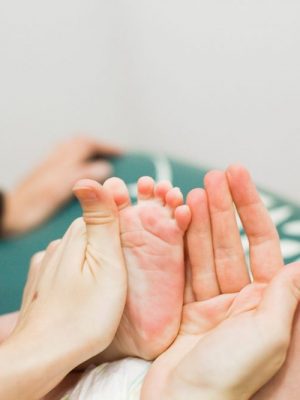 Zukunft-Huber foot therapy is
an independent method of treating foot deformities in children with diagnoses: planovalgus feet, equinovalgus feet, and varus feet;
an excellent addition to Vojta, Bobath therapy, ABM (Anat Baniel Method) therapy, osteopathy, and other methods of rehabilitation;
an auxiliary method in combination with orthopaedic treatment of congenital clubfoot (including as an alternative to wearing braces).
Integration with parents
Therapy suggests active involvement of parents in the process of treating a child. It is easy to perform, painless and effective. The specialist selects the necessary corrective position and trains parents.
Parents need to practice it 2 to 3 times a day for 10-20 minutes (the exact length is selected individually). During the therapy the child's hands are free and he/she can quietly play.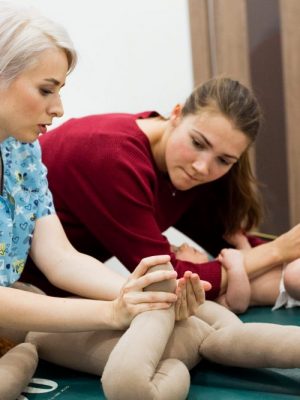 Specialists in Russia
In 2019, for the first time, two training courses for specialists by Barbara Zukunft-Huber took place in Moscow.
Here you can find out if there is a certified specialist in your city.