ЛФК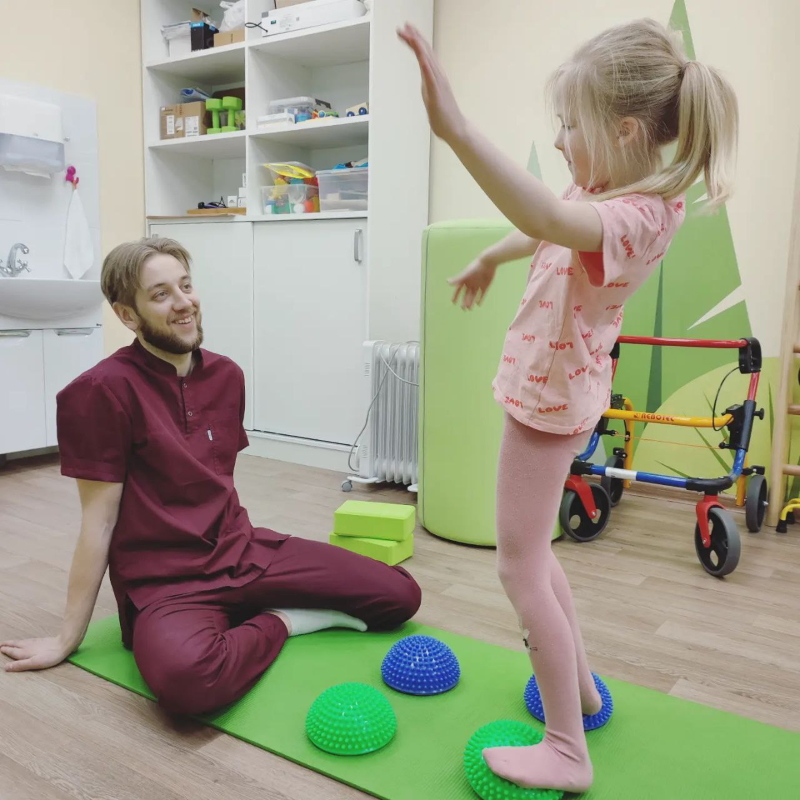 Показания:
При нарушении осанки (сутулая, асимметричная спина)
При нарушении оси ног (вальгус/варус у детей)
При слабости мышц стоп
У грудных детей с лëгким нарушением координации
У детей с неврологическими проблемами ( ДЦП, спинальная травма)
Exercise is always more effective when it is based on knowledge of developmental neurophysiology.
Every movement in the body is important and perceived by the brain. Therefore, it is necessary to correctly select the initial exercises and the angles of flexion / extension in the limbs.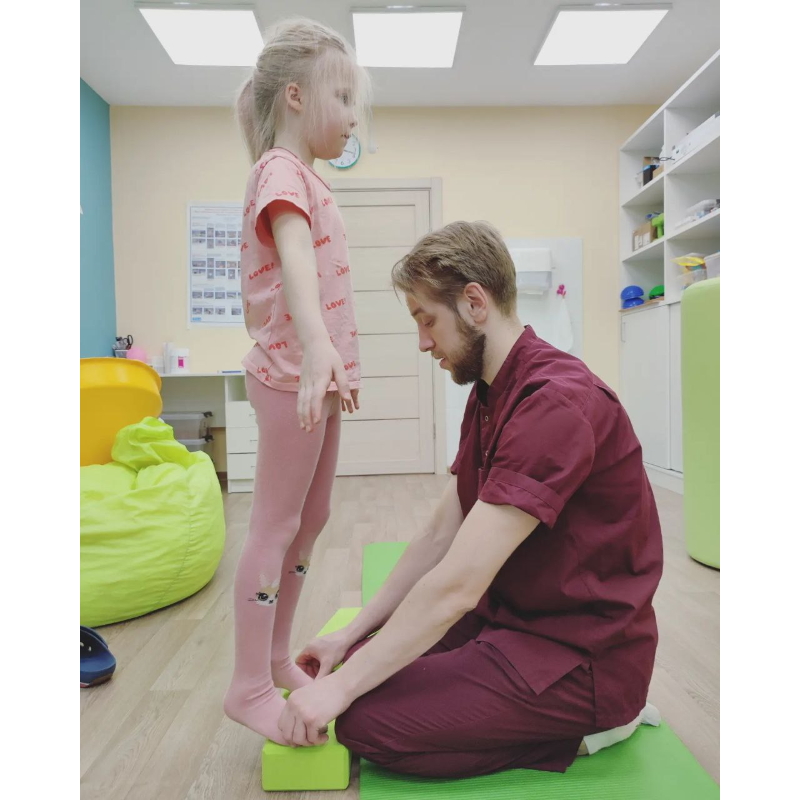 We use exercises that take into account the functional diagonals of the arms, legs and body, motor ontogenesis, and include isometric and isotonic muscle operation.
We use a playful approach and find motivation, which raises efficiency.
Regular exercise is essential for the success of any correction. Therefore, during the course, we select individual exercises to continue independent practice at home.